Upcoming Meetings
June 2017 IT-Pro User Group Meeting: TBD
Jun 14 2017
- 06:30 pm-09:00 pm
Topic TBD
Agenda:
6:15pm Pizza Dinner  
6:30 – 7:00 Introduction & Members Helping Members  
7:00 – 7:45 Keynote Presentation  
7:45 - 8:00 Break  
8:00 - 8:30 Sponsor Speaker  
8:30 pm Prize Giveaways  
---
Duration: 02:30 hours.
Location: @ MTTI - 1241 Fall River Ave (RT 6), Seekonk, MA - Classroom 9(CST/NI classroom) Computer Service Technician/Network Installer classroom
Sept 2017 IT-Pro User Group Meeting: TBD
Sep 13 2017
- 06:30 pm-09:00 pm
TBD
Duration: 02:30 hours.
Location: @ MTTI - 1241 Fall River Ave (RT 6), Seekonk, MA - Classroom 9(CST/NI classroom) Computer Service Technician/Network Installer classroom
---
Previous Meetings & Events
Mar 08 2017

PBX and PSTN in the Cloud with Office 365
Mike Dixon of Wellington Street Consulting will be speaking about using the new Cloud PBX and Cloud PSTN in Office 365 Enterprise offerings.
With Skype for Business Cloud PBX, users can globally manage calls right within Office 365 and eliminate separate PBX systems for information workers. This provides users with access everywhere, so they can make, receive and transfer calls from mobiles, tablets, and PCs from nearly anywhere with Internet access. It also provides consolidated management, so the Office 365 administration portal is the central location to manage users for communications, email and content.
Dec 21 2016
[download presentation] Officer Nominations & Elections Tonight!! Event Sponsored By:

Mark Villinski of Kaspersky Lab will be presenting:
Unlock the Key to Repel Ransomware
Your screen freezes and a dialogue box pops up to tell you that your computer is locked and your files will all be gone forever if you don't pay up. Since many victims are willing to pay the ransom, this type of cryptomalware is on the rise, netting millions of dollars for cybercriminals looking for a substantial return on their minimal investment. During this session you will hear from Mark Villinski, Kaspersky Lab, on what they as a security vendor are seeing in this growing area of focus for both security vendors and cybercriminals. . Areas of focus will include:
Common ransomware scenarios and delivery mechanisms
Trends in this growing form of cybercrime
Recommendations to help your organization avoid being a victim
Sep 21 2016
Microsoft MVP, author, and blogger, Bill Wilder will be presenting:
It is nearly impossible to find a company today that does not rely on the cloud, at least for applications like email, CRM, or document management. But the cloud want more of your workloads, including all of your applications and databases and more. In this talk, join long-time Azure MVP Bill Wilder, founder of Boston Azure, book author (Cloud Architecture Patterns, O'Reilly Media, 2012), and CTO of Finomial (a born-in-the-cloud SaaS company serving the hedge fund industry), for an overview of what the Azure cloud offers – and why it will increasingly make business sense for you to make it your data center.  
---
Event Sponsored By:
Infrastructure Monitoring Best Practices
How do you monitor and respond to issues in your infrastructure? What is unified monitoring and why is it important? What factors should you consider when choosing a monitoring solution? Join Paessler, the creators of PRTG Network Monitor and Paessler's Sales Engineer, Greg Ross, for a live session where they will discuss network monitoring best practices and how you can use PRTG Network Monitor to set up a world-class monitoring strategy for your organization.
To help us get a head count, please Register Online
Jun 15 2016

Jack Daniel
of
Tenable Network Security
will be joining us to talk about
The State of Information (In)security
This presentation will highlight usable information from a variety of sources, including the Verizon DBIR, to provide not only an overview of the state of security, but practical advice for efficiently improving security regardless of your current security situation. The presentation will also include a review of VERIS, the incident investigation framework used by organizations around the world and the framework behind Verizon DBIR data analysis.
---
Sponsored by:
Tanium: 15-Second Visibility and Control over every endpoint in even the largest networks.
John Boulmetis of
Tanium
will be live demo of the Tanium platform focusing on Asset information as well as Incident Response and Hunting scenarios followed by some Q&A.
Mar 16 2016

Dan Stolts of Microsoft will be presenting:
Windows Server 2016 and Thought Leadership Around the Future of IT
Windows Server 2016 and the cloud will play an increasing role in helping us meet the challenges of our new IT landscape. Come to this session to have a look at the near future as well as the soon to be released tools to help us meet these challenges. On this journey, we will get a sneak peek of the next version of Windows Server… Windows Server 2016.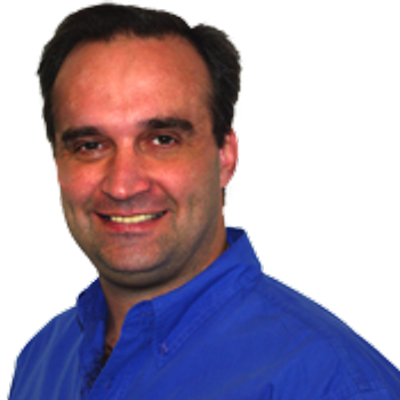 Bio: Dan Stolts "ITProGuru" is a technology expert who is a master of systems management and security. He is Chief Technology Strategist for Microsoft, owns several businesses and is a published author. Reach him on his primary blog http://itproguru.com or twitter @ITProGuru. He is proficient in many datacenter technologies and holds many certifications including MCT, MCITP, MCSE, TS, etc. Dan is currently specializing in system management, virtualization and cloud technologies. Dan is and has been a very active member of the user group community. Dan is an enthusiastic advocate of technology and is passionate about helping others. 
---
Our group member, Dave Pavone of Dell, will also be showing off some of Dells latest technology.
Dinner will be provided by Dell
Feb 17 2016

Paul Braren of TinkerTry.com will be talking about "My 5 Year Ultimate Home Server quest, featuring Core i7 vZilla and those mini-tower Xeon D-1540 SuperServers".
IT Pros and PC enthusiasts face challenges with running virtualization effectively at home, including VMware vSphere, Citrix XenServer, Microsoft Hyper-V, Nutanix Acropolis and/or Linux KVM. Tougher still to make it simple to install and maintain a server affordably at home 24×7, including UPS and automated graceful shutdown. Intel's new Xeon D-1540 solves this need for simplicity and speed with the TinkerTry'd efficient mini-tower called the Supermicro SuperServer SYS-5028D-TN4T. Room for up to 8 drives, including the latest fastest NVMe SSDs. Peace of mind with preconfigured bundles shipped worldwide. We'll get into the weeds about some of the early-adopter challenges that needed to be resolved, along with discussing novel use-case scenarios that have piqued the interest of so many already, including the SuperServer Workstation (ESXi+Windows 10). This platform is a huge step up from the Intel NUC, with eight Xeon CPU cores, two Intel 1GbE and two 10GbE network connections, and a whopping 128GB of affordable DDR4 RAM. Join us for presentation and demonstration. An opportunity for learning, Q&A, and heaps of fun.
Bio:
Paul Braren has worked at IBM since 1995 in a wide variety of hands-on consulting roles, mostly involving Intel-based server installations. Experience includes over a decade of virtualization deployments using IBM, HP, and Dell gear at a variety customer sites across the US. His roles included designing and deploying, including customer software tuning labs, datacenters, classrooms across the globe, and secret-clearance-only sites. Paul is currently working as an IBM Storage (XIV and FlashSystem) Technical Advisor, with dozens of Connecticut, Massachusetts, and New York customers, and an occasional speaking role at VMworld.
Finally working from his home in Connecticut these past 6 years, he's enjoyed presenting at VMUGs and VTUGs, along with many evenings and weekends spent sharing over 600 IT stories and tips on his personal blog:
TinkerTry IT @ home. Efficient virtualization, storage, backup, and more…
Paul can also be found @paulbraren on Twitter and Paul Braren on Google+.
To view older meetings, take a look at the Meeting Archive.